To achieve Inclusion, we have created an Inclusion Process that we implement where we work.
This Inclusion Process is divided into two scales: an Inclusion Process at the community level and an Inclusion Process at the school level.
These two processes have been designed to establish easily replicable Inclusion practices throughout Nepal
and in all situations, we work closely with parents, family and stakeholders.
Community Inclusion Process
To make Inclusion successful we need several specialists to sense the different aspects of the children and better understand their needs. That is why, although our focus areas are Inclusive Education and Inclusion, we also work in collaboration with available professionals and experts from various disciplines (doctor, therapist, psychologist, counsellor, special educator,…) and organizations.
We focus our work in a base school, we offer secondary support in other schools around, as well as we coordinate and refer for rehabilitation, medical and healthcare services with several partner organizations.
We work with one or more base school(s), in every working district, where our Inclusion Facilitators with other experts offer intensive support
We work in other schools in the district, where we provide awareness programmes or different kinds of workshops and support. It is a secondary, need-based service.
We network and coordinate with related partner organizations, like NGOs, GOs, hospitals, rehabilitation centers, self-help groups,…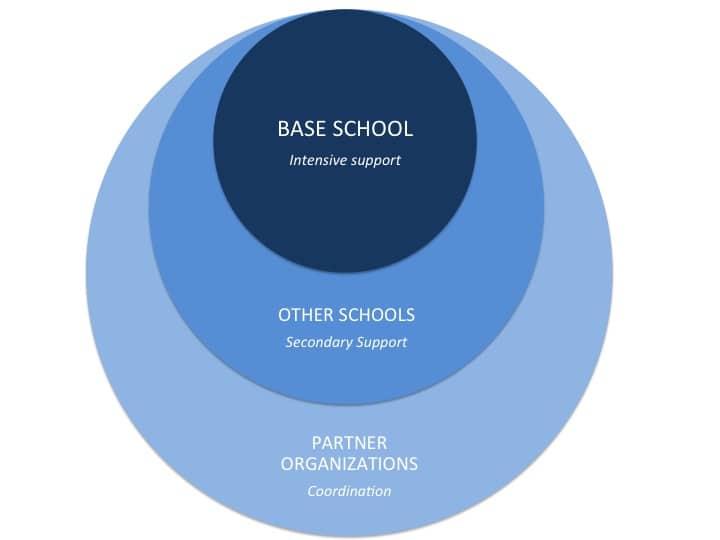 All children are included in school and participate in different activities according to their possible participation.
We follow 3 different Inclusion practices for all children in mainstream school based on their participation.